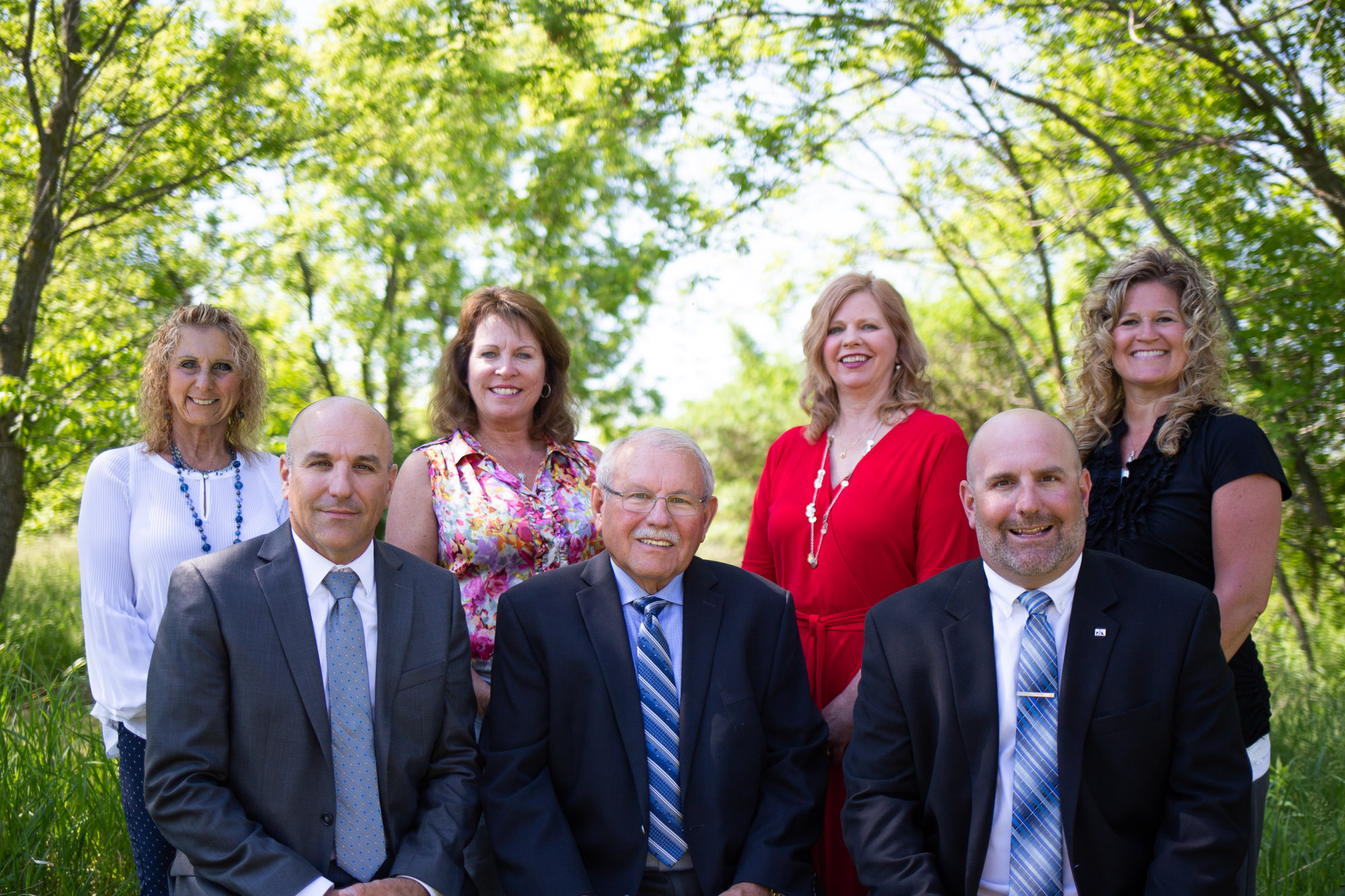 Our Story
On April 1st, 1978 Northbrook Insurance Associates opened their doors for business.  After working together at a different agency, Robert Butzke and Allen Christ decided they needed a change and discussed starting their own. After a lot of discussion, they moved forward with their plan and gave notice to their current employer. After a few days, they arrived to work one morning to find the locks had been changed. While potential being the center of a rough April fool's day joke, they moved forward with their plan and started Northbrook Insurance. With that "can-do" attitude, they hit the ground running and never looked back. It's in those beginnings that still define the agency today.
As the agency grew, so did their work force by bringing on associates from the area to help them with their rapid growth. Some of which are still involved with the agency today, day in and day out. Working with mostly all local Midwest insurance companies Northbrook was, and still is, able to keep a lot of the original values as part of the company.
Mission Statement
Northbrook Insurance Associates is dedicated to being a quality insurance agency by following these simple qualities:
Customer Satisfaction
At Northbrook Insurance, customer satisfaction is the key to our business. The client can count on complete satisfaction for all their needs from processing policy changes, to adding coverage's, to handling claims, to dealing with billing concerns. Our "can do" attitude insures complete satisfaction for our customers.
Integrity
At Northbrook Insurance, the client should feel confident in our ability to assist and serve the best interests of our clients, we use our many years of experience to help in determining what best fits the client's wants and needs. We feel that this integrity builds strong, long-lasting relationships with the client.
Professionalism
At Northbrook Insurance, all of our policy holders are valued clients to us. As such, our clients will receive the utmost in professional service from all of our qualified staff members. We care about how our clients are doing and we are continually attempting to improve our knowledge and our courteous, efficient service.
Stability
At Northbrook Insurance, the client can be assured that our goal is to represent only quality insurance companies. It is important that the insurance coverage is there when the client needs it most. We feel that it is important to be around for the long haul for our clients, in good times and in bad.
Our Philosophy
At Northbrook Insurance Associates, we are dedicated to our Mission Statement. We continually attempt to meet or surpass its criteria and all that it demands from us. Although we feel that price is important when purchasing insurance, service and quality coverage are also key elements when deciding on insurance. This combination of price, service and quality coverage allows us to stand apart from the competition.
Price
As an independent insurance agency selling for many different insurance companies, we search for ways to reduce the overall insurance costs for each of our clients. We remain competitive to keep the costs within the client's budget and we place our client's interests first, thus developing long-lasting relationships with them.
Service
We strive to have our service second to none. Our agency is full of experienced and qualified professionals who can service the client's immediate needs. Our service is one of the key elements of our insurance business.
Quality Coverage
With the numerous insurance companies we sell for, our agency provides the client with a company that meets their specific needs. This individualized service provides the client with a comprehensive plan offering broader coverage for their hard-earned dollar.