What's New at Northbrook?
Learn more about what's happening at Northbrook Insurance in our monthly Newsletter.  This August we are in full swing with our new referral program, feature back to school tips to start now & tips for teen traveling without supervision.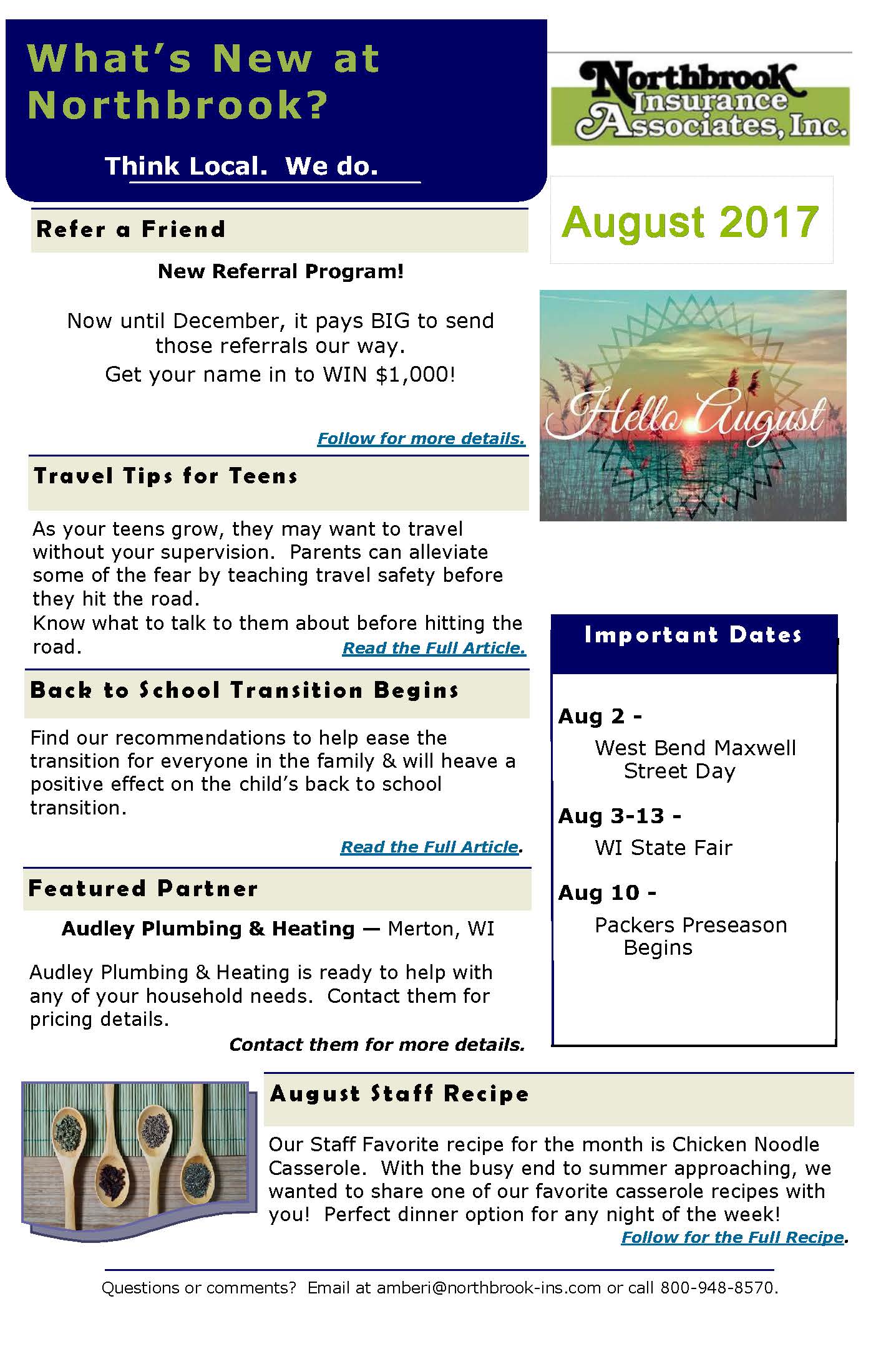 Follow here for the PDF of Newsletter-August-2017.
Related Articles: