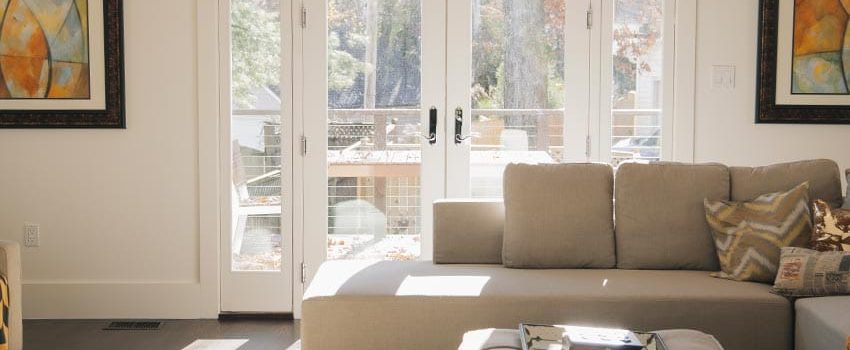 Cost Effective ways to keep your home cool
After spending time int he hot humid summer weather, it's nice to come home and relax in a cool environment.  Many people will have the air conditioner running, but that can become costly.  What if you don't have AC or if you're looking for a cost effective way to keep your home cool?
Windows
Windows let in more then just natural light.  Try decorating with window treatments that help block out sunlight.  It's a very cost effective way to change the look of your interior space and help save money on your electric bill.
Open up the windows on cool summer nights.  Let that fresh air circulate throughout the house.  Strategically placed box fans can pull in the cool air and blow out hotter air to get a strong cross-breeze.
Exterior shades
Inside your windows aren't the only places you can add something to create some shade in your home.  Exterior shades or canopies are becoming more popular for homeowners.  Not only do they offer shade for outdoor entertaining, they also block a lot of sun from streaming into your home.
Reverse the ceiling fans to rotate counter-clockwise.  This will help to pull hot air up towards the ceiling.
Outdoor Options
On those really hot days, try cooking and grilling your meals outdoors.  This eliminates the use of the oven and stove that can heat up your home quickly.
Plant trees and shrubs around the air conditioning unit outside, sensibly without blocking the air flow.  Also, planting trees in the correct places around your property can save you money.
Research shows, planting just a few trees on the south and west sides of your home could save you between $100 and $250 annually in cooling / heating costs.
Beat the Heat
Humidity is really what makes the summer weather feel unbearable.  Keep the humidity as low as possible in your home by taking showers, running the dishwasher or laundry machines early in the morning before the day reaches high humidity.  Turning on the ventilation fans in your bathroom also really helps to extract the warm damp air quickly.
Rearranging your living space can also help save you some money.  Move your lamps and TV's away from your thermostat.  Things that emit heat can cause the AC to run harder and longer then necessary which is a waste of your money.
Leaving your AC run actually cuts energy costs.  The reason being, your AC would have to work harder to cool the house back down when it's turned on and off.  Instead, bump the temperature up a few degrees when you leave to keep the cool air circulating but not running constantly.  Many thermostats have timers you can program for times of the day when no one is home and cools back down at night.  These can be an excellent money saver and you just set it and forget it.